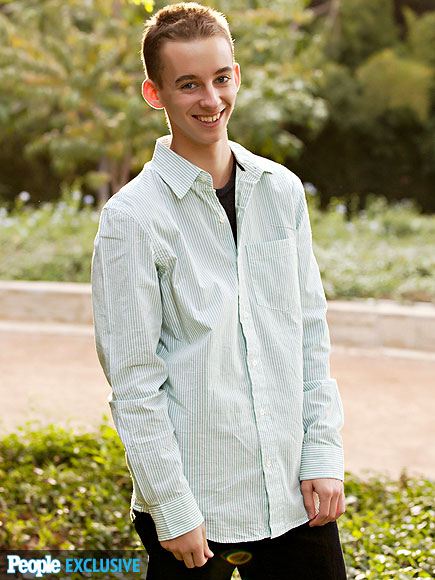 Following Sawyer Sweeten's suicide at the age of 19, the late actor's family members are reeling from their devastating loss.

Born in Texas, Sawyer and his twin brother, Sullivan, moved to California with their family when they were 6 months old and began working with their older sister, Madylin, now 23, on Everybody Loves Raymond, at just 16 months old.

Sawyer and Sullivan owned a home in Riverside, California, but visited Texas often. It was there that he shot himself at a family member's home on Thursday, PEOPLE can confirm.

Since then, his Raymond costars have offered their support and condolences to the Sweeten family, all conveying a similar sentiment: Not only was Sawyer a "wonderful and sweet kid to be around," as Ray Romano said, but his death was a total shock.

"Sawyer was more than just a brother," Madylin tells People. "He was a strong and selfless friend. When confiding in one another, Sawyer always had the kindest words of encouragement. He will live on in my head and those shared moments forever."

Maysa Sweeten, 16, says, "Although my memories of my brother hurt now, they are some of the best I've ever had and deserve to live on in my mind and in the minds of my family forever. There isn't a single day I won't miss him."

She also shares a message for her late brother: "Until we meet again, big bro, I love you!"

Sullivan has yet to comment on his brother's death. Sharing his own experience watching Sawyer grow up, his uncle, Trey Sullivan said that "the Bubs" – the family's loving nickname for the twins – "leveled and equaled each other out with their own personalities. Sawyer was the one with a heart of toughness and love mixed together. He carried himself with a sense of confidence that made me double-check myself when I was with him. I loved it."

Another uncle, Lauro Hernandez, said that Sawyer was "an amazing, kindhearted and loving nephew," adding that Sawyer's influence was so strong that Hernandez's son, Ezequiel, would listen to Sawyer more than to his own mother and father.

A very close friend of Sawyer's, Jonathan Button, says that the two were like brothers. "He was an outgoing guy. We used to throw darts and talk in the backyard until our arms were sore," Button says. "I will miss him so much. I love you, Sawyer."

Sawyer's manager, Dino May, tells People that "This was a good kid. I've been in the industry a long time and these kids were special. That's one of the reasons why it was a decision they made after [Raymond] – and they had plenty of requests – to stay on hiatus."

Continues May: "What I loved about them was, when I would ask if they wanted to go on an audition, they would say, 'No, we still want to be on hiatus,' but they were worried I would be mad or disappointed. Growing up on a stage that young, these kids had the responsibility of adults and they handled it like champs."

"We loved Sawyer as we do all of our grandchildren," adds his maternal grandparents. "He and Sullivan weren't ever actors or celebrities to us, just the sweetest boys that ever lived."
So sad