One of the things we love about Orange Is the New Black's Uzo Aduba is that she keeps it real. So real, in fact, that she doesn't even feel the need to tamp down her excitement when she gets (rightful) recognition for her role as Crazy Eyes. Her face when she won her SAG Award was priceless, and her reaction to Thursday morning's Emmy nominations is even better. Both she and the show were nominated, and I can't wait to see what happens if they win! Take a look at the exact moments she heard the news ahead.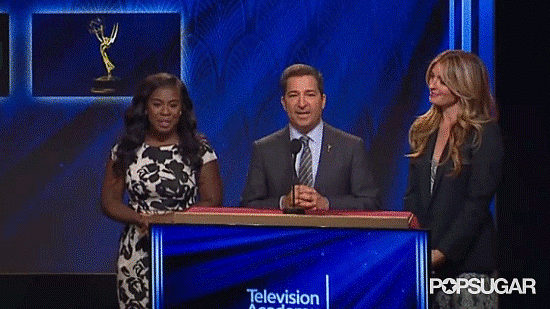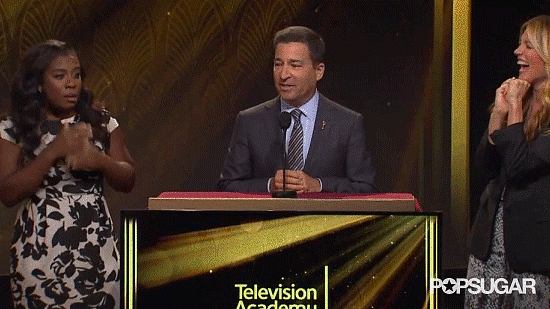 Uzo Aduba was thrilled to be Emmy nominated again for her role as Suzanne Warren on the series Orange Is The New Black.
While announcing the nominees for the 67th Annual Emmy Awards with Cat Deeley, 38, from the Pacific Design Center in LA on Thursday, the 34-year-old star held her hands to her face and pounded her fist at the news. But she was not alone. Deeley's show So You Think You Can Dance was also given a nod, which caused the blonde host to dance.
Game Of Thrones led the nominations with 24 nods.