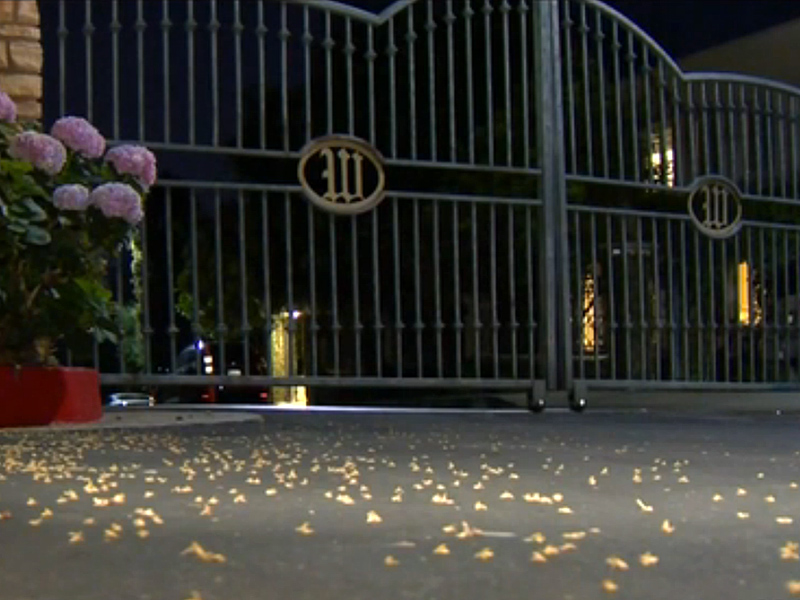 A Saudi prince who was arrested on suspicion of trying to force a woman to perform oral sex on him inside an estate near Beverly Hills is being looked at for other attacks on several women.

Majed Abdulaziz Al-Saud, 28, was arrested Wednesday and was released on $300,000 bond the following day. He is scheduled to appear in court Oct. 19.

The alleged attacks took place in the 2500 block of Wallingford Drive in Beverly Glen. Police officers were sent to the gated community on a report of a disturbance at 12:45 p.m. Wednesday, where they interviewed a large group of people at the $37-million high-walled compound.

During the investigation, officers spoke to numerous women who alleged crimes against the prince. "They interviewed potential witnesses and there were several other victims alleging crimes against Al-Saud," LAPD officer Drake Madison tells People. "There are several victims that came forward."


Al-Saud, who was renting the home, was detained on suspicion of false imprisonment, sexual assault and battery on a woman. He was later booked on suspicion of forced oral copulation of an adult.

Three women filed a civil lawsuit against Al-Saud Friday. The women accuse the prince of assault and battery, false imprisonment and sexual harassment. The alleged incidents occurred between Sept. 21 and 23, 2015 at the sprawling 22,000-square-foot estate. According to the court documents, Al-Saud subjected the women to harassment "based upon sex, thereby creating a hostile, offensive, and intimidating work environment."

Neighbor Tennyson Collins told the Los Angeles Times that a resident saw a bleeding woman scream for help and attempt to climb over the compound's eight-foot-high wall Wednesday afternoon. Collins said that over the last year the mansion had been rented out to numerous foreign nationals. One of the renters allegedly stationed armed guards by the entrance, he said.

"Obviously neighbors aren't happy about it, but it is what it is," Collins told the newspaper.

Madison says they are still trying to determine if Al-Saud, reportedly a member of the House of Saud, has diplomatic immunity, a status conveyed by the Geneva Convention, which prevents criminal charges being brought against foreign nationals classed as diplomats. "It is uncertain whether he has it or doesn't," he says. "At this point it is undetermined."