I watched the girls reunion with their parents and family members on CNN and it was quite heartwarming. The excitement and joy was palpable...
It was a journey they had waited nearly three long years to take.
Ten weeks after being released by Boko Haram, 21 freed Chibok schoolgirls and a baby returned home this month to celebrate Christmas with their families for the first time since they were snatched by the terror group.
The April 2014 kidnapping of nearly 300 girls from a boarding school in Chibok sparked global outrage a #BringBackOurGirls campaign on social media.
CNN accompanied the 21 girls as they made the journey from the capital Abuja, where they have been undergoing medical and psychological assessments since they were released by Boko Haram nearly two months ago in a deal brokered by an unnamed Swiss contingent and the Nigerian authorities.
On Thursday, CNN's Isha Sesay boarded a flight with the girls from Abuja to Yola in eastern Nigeria, where the girls would make a six-hour road trip north to Chibok.

The change in the Chibok girls from 10 weeks earlier was remarkable. Their tattered clothes were gone and they were clearly better fed after surviving for two and a half years on meager or non-existent meals.
After their release in October, one of them, Glory Dama, told the assembled media that they once went without food for 40 days in the bush.
"I did not know that a day like this will come, that we will be dancing and giving thanks to God among people," she said. "For one month and 10 days we stayed without food. I narrowly escaped a bomb blast in the forest."
When asked how they were feeling about reuniting with family and friends in their hometown, they answered in unison: "We are happy!"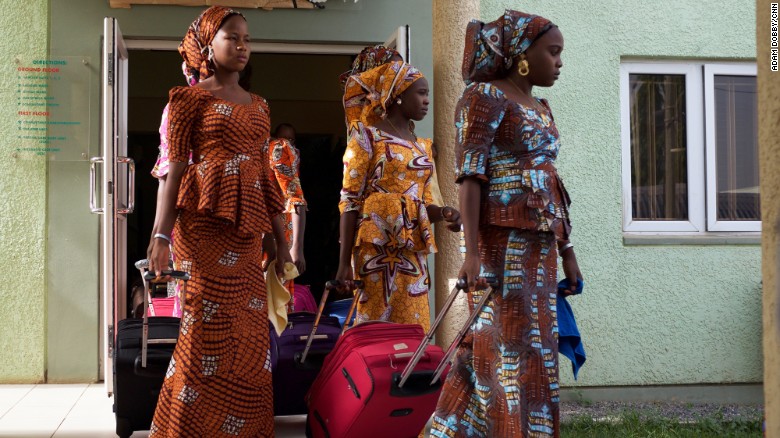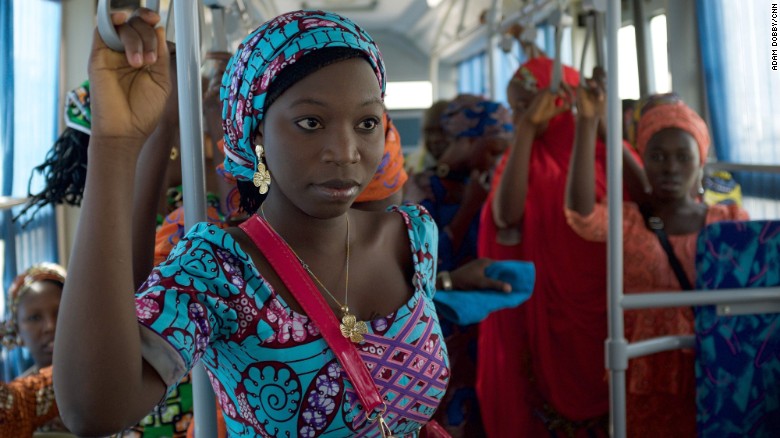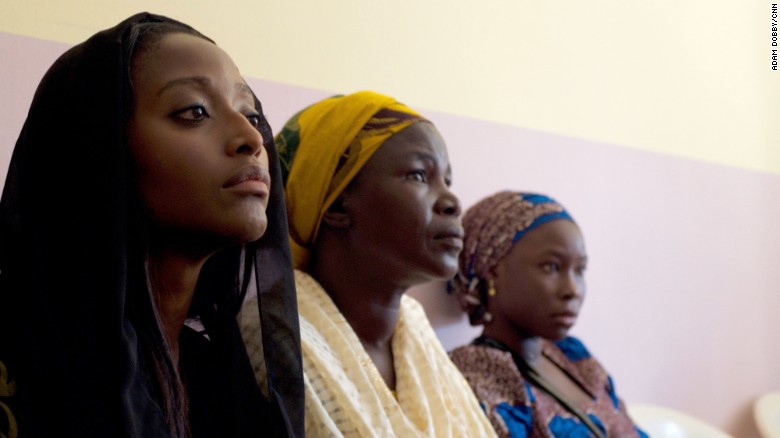 Kidnapped as teenagers, the girls were now returning home as young women.