Selena Gomez and The Weeknd were caught making out, and there are photos. On Tuesday night, Selena Gomez and The Weeknd were spotted kissing outside Giorgio Baldi in Santa Monica, TMZ reports. In the pictures below, you can see the 24-year-old singer with her arms around her new "Starboy."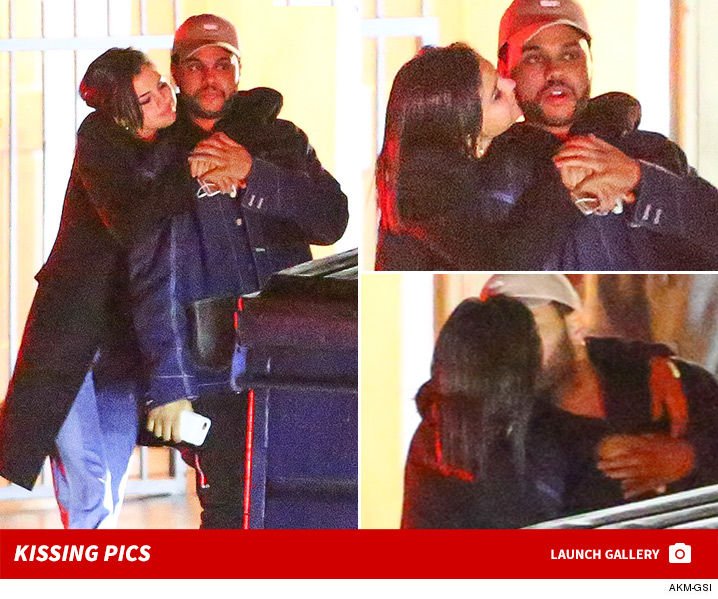 As TMZ points out, there could be some drama because Selena Gomez is good friends with Gigi Hadid, who is Bella Hadid's sister. The Weeknd and Bella only broke up a couple of months ago, so the wounds are definitely still fresh.
They also had an awkward encounter at the Victoria's Secret Fashion Show, so they've crossed paths a couple of times since the split.